Josh comes to Offleash with 8.5 years as a Law Enforcement Officer with the Virginia Beach Police Department. He was a member of special operations team and also EOD handler. Josh has over10 years of dog training experience in obedience, protection, detection,and tracking. He's had several breeds over the years but loves Pitbulls! He currently has a 5 dogs that he loves and adores. Josh is married and when he's not training dogs, he can be found spending time with his wife and his 5 fur babies!
Contact us to sign up for our Dog Training Program
If you are looking to maximizing your dog's natural abilities and have an obedient pet that you can control with ease, contact Josh Wilson, your Dog Trainer. Your privacy and pet's issues are protected. You are offered the utmost consideration to make sure your situation with your pet/s. Expert Training for all breeds, all ages, and all issues.
STEP 2
Click the link to schedule lessons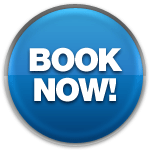 Book Appointment
***YOU MUST PAY FOR YOUR DESIRED TRAINING PACKAGE BEFORE SCHEDULING LESSONS***
**Email us at: [email protected] for more information about our Military/Emergency Services discount, and our Multiple Dog discount!